New website for Pin Point Locating
Posted by

Lucian on Wed, 7 Feb 2018
We are pleased to announce the brand new website for PinPoint Locating !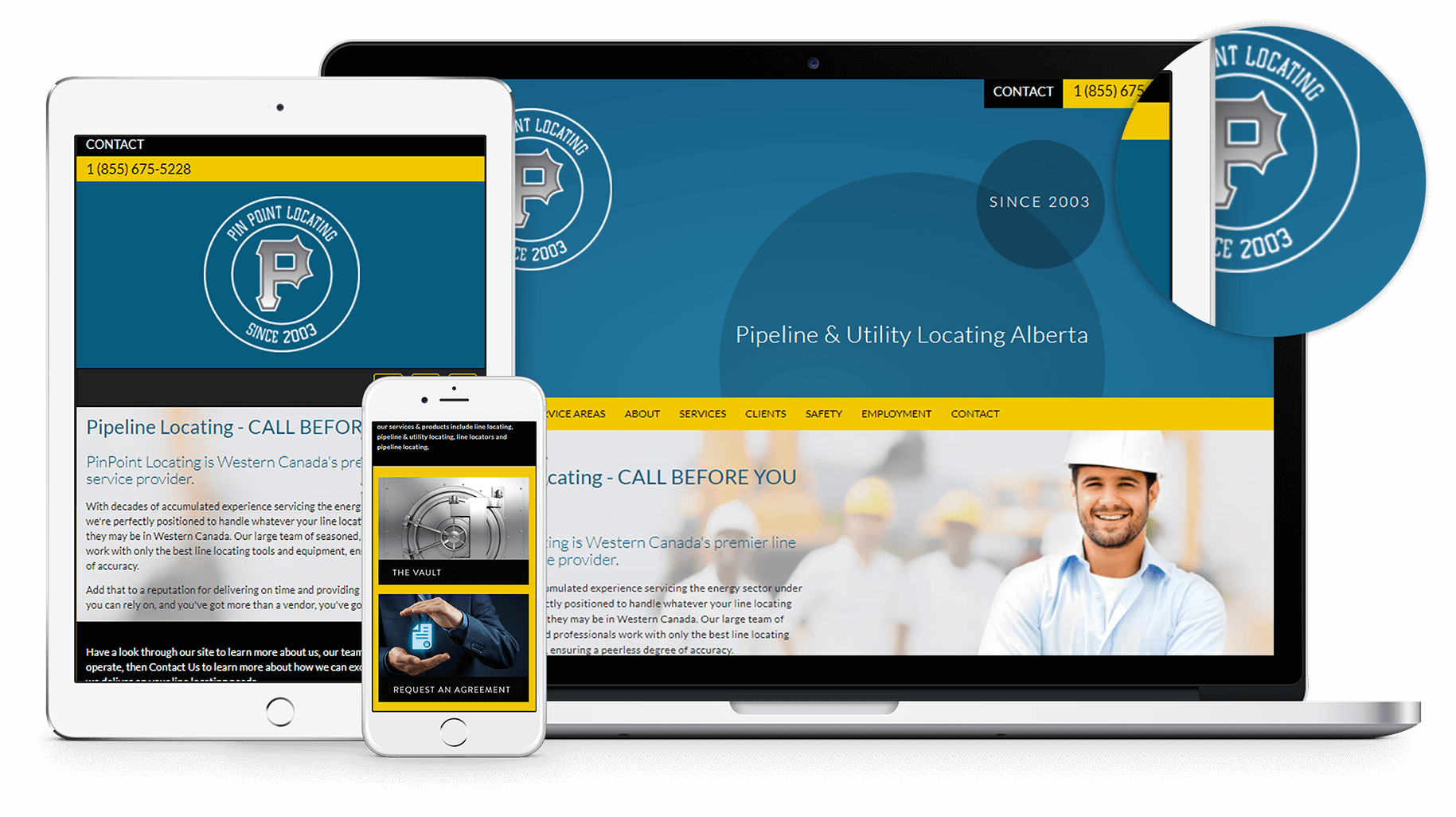 ---
PinPoint Locating has decades of accumulated experience servicing the energy sector under their belt, they're perfectly positioned to handle whatever your line locating needs are, wherever they may be in Western Canada. Their large team of seasoned, field-tested professionals work with only the best line locating tools and equipment, ensuring a peerless degree of accuracy. Add that to a reputation for delivering on time and providing reports and details that you can rely on, and you've got more than a vendor, you've got a partner in the field.
The new website is built on a user-friendly platform with attractive colours. You can browse through the service areas in order to see where all the clients are located, you can read about employment, clients and what services they offer. People can access the website on all devices including smartphones, PC and tablets.
design
Archives by month
---
Just feel like saying Hi?
1 (587) 773-2555 • phone
• email
---
Our address
#502, 22 Sir Winston Churchill Ave.
St. Albert, AB, T8N 1B4, Canada
---
Office Hours
Monday - Friday: 9:00 - 16:00 (MDT)