The Good Skin Clinic's New Website is Here!
Posted by

Jonathan on Tue, 22 Jun 2021
Custom cosmetics websites, web marketing, and SEO for businesses and cosmetics professionals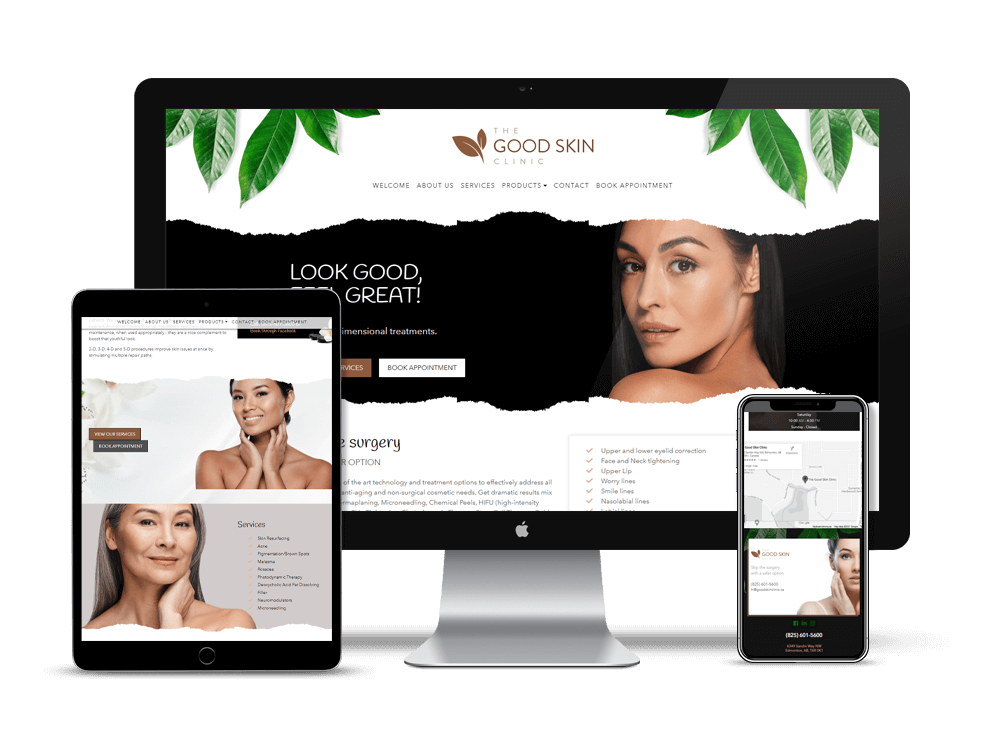 ---
We are excited to announce that The Good Skin Clinic's new website is complete!
The Good Skin Clinic's graceful new site incorporates dedicated pages with extensive information on all cosmetic skin products they supply. See all the services they provide from skin resurfacing to photodynamic therapy to acme treatment.
With enhanced responsiveness on this mobile-optimized site, The Good Skin Clinic is easy to navigate and elegant to view. Exploring all they have to offer is simple with our conscientious design.
Book an Appointment today and skip the surgery with a safer option.
Does your cosmetic clinic need a new website? We'd love to help!
design  cosmetic website  cosmetic treatment
Archives by month
---
Just feel like saying Hi?
1 (587) 773-2555 • phone
• email
---
Our address
#502, 22 Sir Winston Churchill Ave.
St. Albert, AB, T8N 1B4, Canada
---
Office Hours
Monday - Friday: 9:00 - 16:00 (MDT)